Save time with my convenient on-line scheduler
"Life is so busy." I hear it all the time. I know may clients want to book after hours because they are busy working and sometimes I do not see their text or emails requesting a session until many hours later. 
Well I have a solution.
I've put together an online scheduler where you can select the session time that works for you. The calendars are up to date and syncs with my master calendar.  Schedule a session when it is convent for you! It does not matter if it is 2 in the morning, 6am or 10am when we are all in meetings it seems.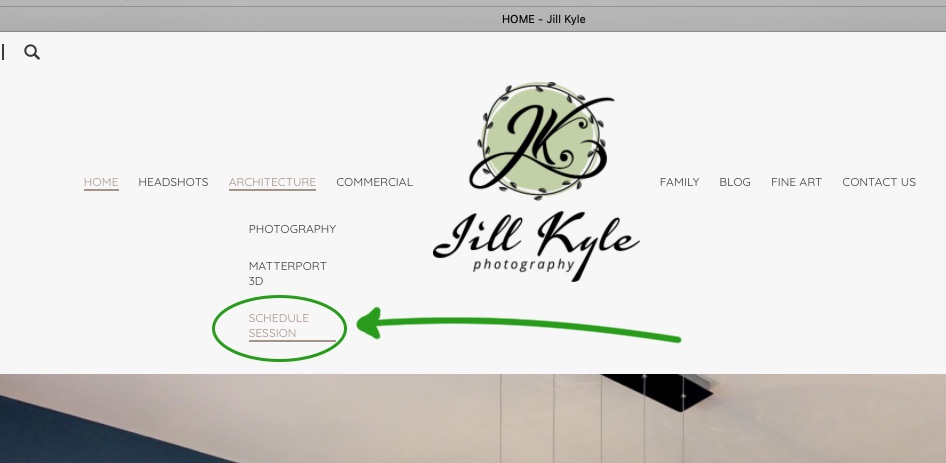 Two calendars are located on my website. One is under the Architecture tab and the page is called Schedule Session. This calendar is for Real Estate, Architecture and Interior Design clients. On the Your Info tab you can enter as much information as you like. All the details entered go directly to Jill's calendar. Once she sees the information she can reply back to confirm the appointment. Simple and fast!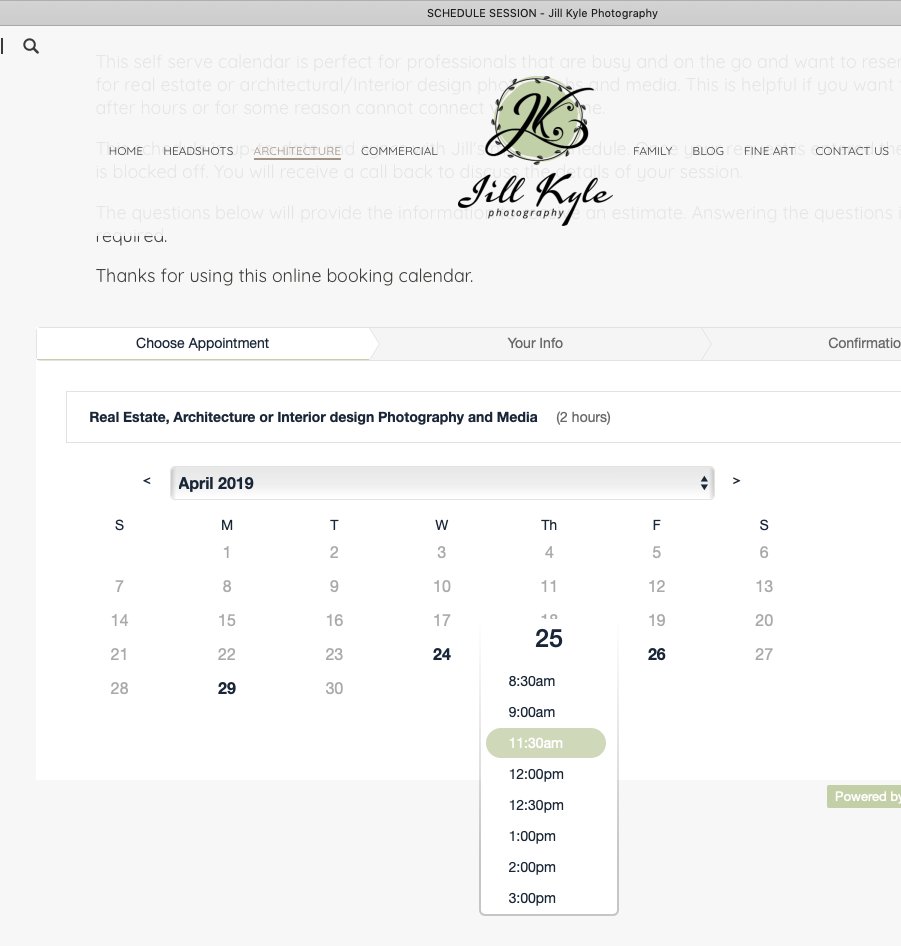 Enter your appointment details.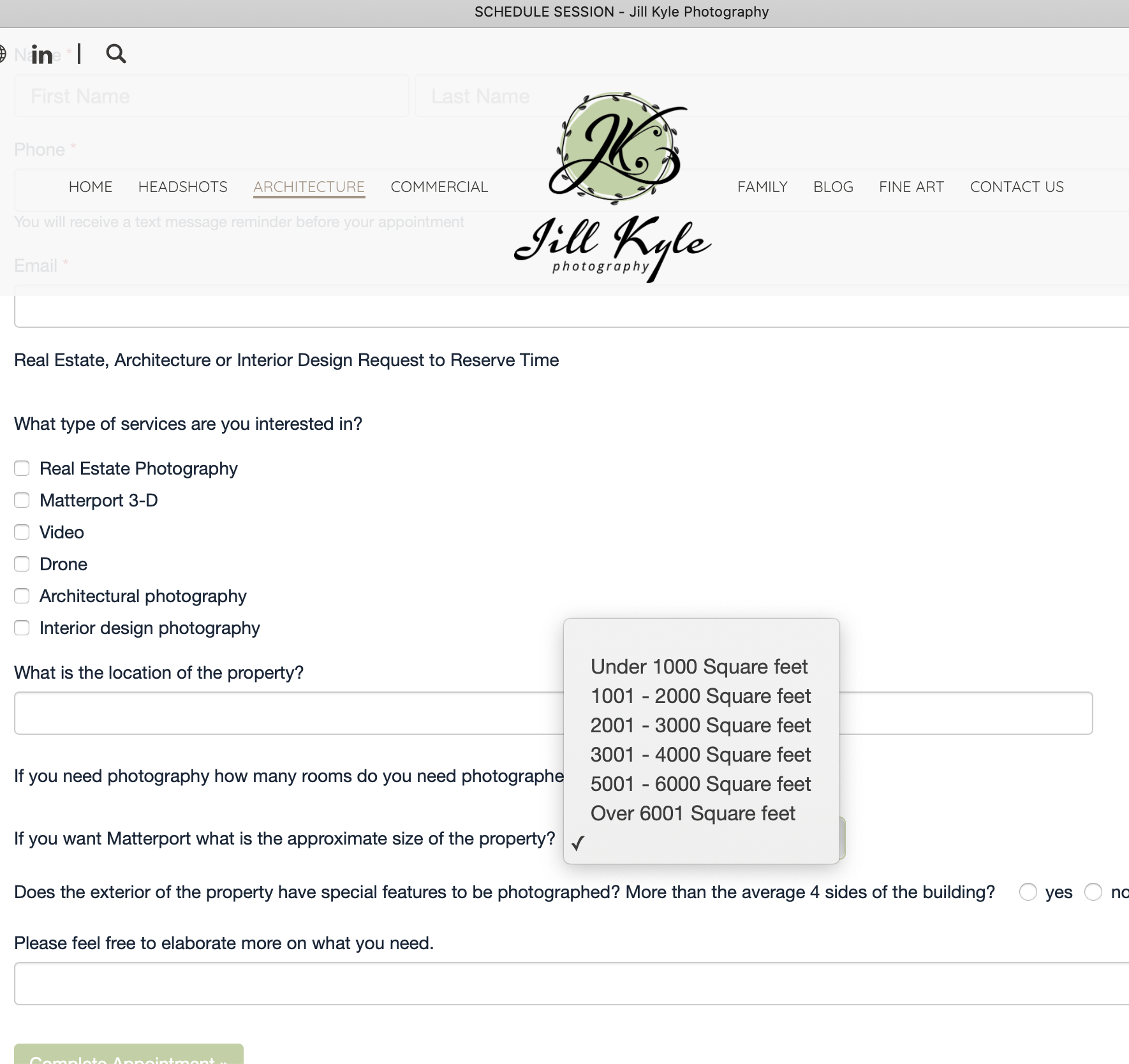 For portrait sessions another calendar is in place. This is for Head shots, Family portraits, children, newborn sessions, and high school seniors. 
Having my calendars online is is a great way to save time. We are all so busy. I find many people are working after hours or very early in the morning however we try not to make business calls until traditional business hours. I hope the calendars will save you time with coordination since everything is provided that you need to book a session. 
However, I alway welcome a phone call or a visit if my on-line calendar does not fit your needs.
Kind Regards,
Jill